Last summer, my local community hosted the annual Conejo Valley Days festival. I'm sure festivals like this exist all over the country, a way to celebrate local culture and get the locals to spend some money and put on a show for each other. The show in Thousand Oaks isn't very interesting, as this is a city that seems to revel in it's dullness. But I've always maintained that there's lots of darkness in the Conejo Valley if you know where to look. Maybe some of these photos don't represent darkness, but there is a kind of flagrant ignorance of irony or self-awareness. Don't get me wrong, the people here are very nice, and I think it's important to have a safe place to raise kids and so forth, and I love rides and carnivals and animals and stuff.

Let's move on to some of the ironic/interesting things I saw at CVD 2007:




I went to school down the street from Ascension Lutheran, which is right next to Colina Intermediate School, which is right next to the TO Little League fields where I played for three fairly miserable years (okay, I was an okay player when I was 9 and when I was 11, but 8 and 10 sucked). I just like how somebody took the time to paint that sign, probably ten years ago, and now the church is stuck selling strawberry shortcake every year.
****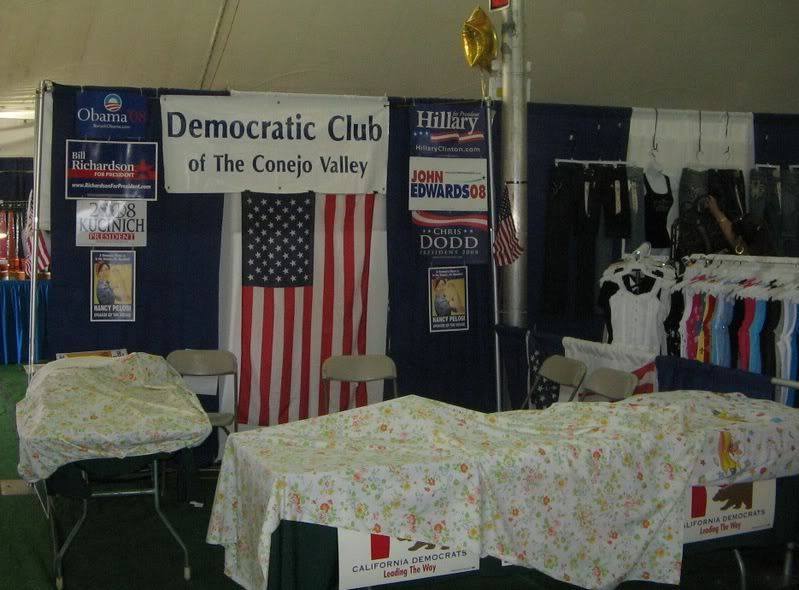 Pretty self-explanatory. To be fair, I returned to the Democratic Party table an hour later. It was still empty. About 30 minutes later, to be extra fair, I returned to find a gentleman hurriedly taking the covers off of the table and starting to spread campaign literature. Needless to say, the Republican table on the other side of the tent had three staffers there from the moment the fair opened. I donated $5.00 to the Barack Obama campaign. Grounds for sedition 'round here. (P.S. This was in August of '07 WAY before it was hip to give money to Obama).
****



Nothing ironic here, really, just the midway.
****



Onto the petting zoo! There's irony here, I promise you...wait for it....wait for it....meanwhile, enjoy the cute animals.....
*****



Those crazy kids with their Beatles haircuts.
****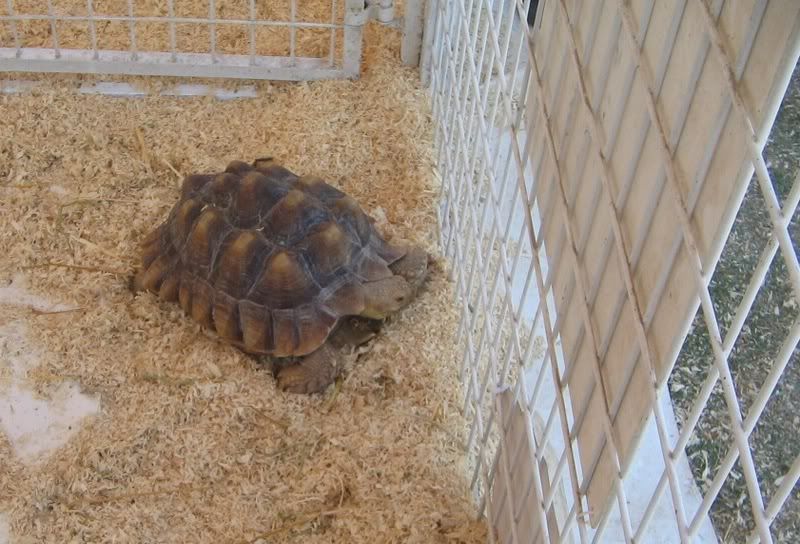 Yertle thought it was torture -- he could see and smell the kettle corn just beyond his cell of solitary confinement. Damn you, Alberto!
*****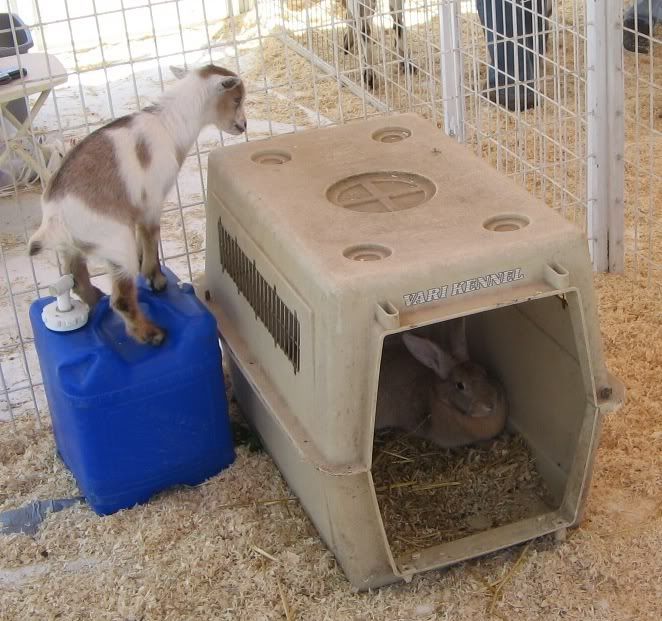 Typical Thousand Oaks joke: "And the goat and the rabbit shall lie down together, tee hee!"
Ironic JDS joke: "Every cage is a suite, with a walk-in closet big enough to lay down in and a private bidet!"
*****



BAM! There's your irony!!!! RIGHT NEXT TO THE PETTING ZOO, people. Wet, hot, American teenagers.
****



"Son, if you're gonna point a gun, at least point it at one of those goddam Hollywood liberals. Shoot out the stars, son. Shoot out the stars."
****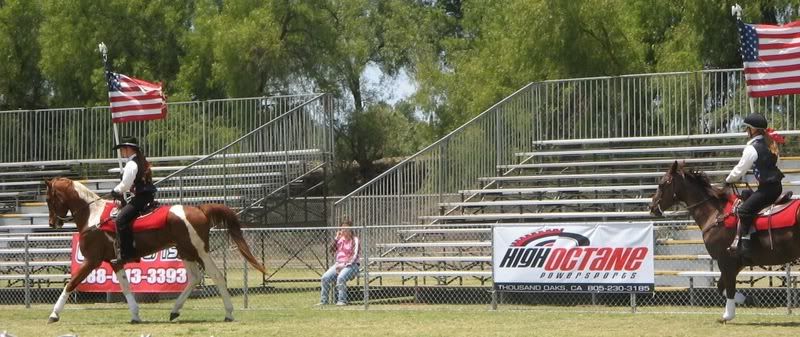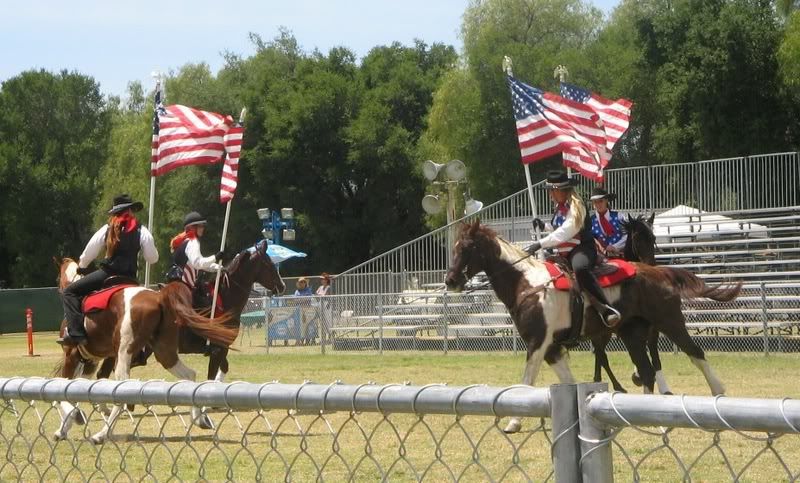 They had a horse show, because this is kind of horse country, which is cool. It was a very small area for the horses to run, so the tricks weren't all that impressive, but the animals were quite beautiful. Interesting note: they were all ridden by girls/ladies/females, and all of the females except one had long pony tails. Not sure what that means. P.S. The redhead in the left of the panoramic photo rides horses by where I umpire little league. She's purty.
****



Ummm...something about vertical lines I guess....or maybe the Tower of Babel?
****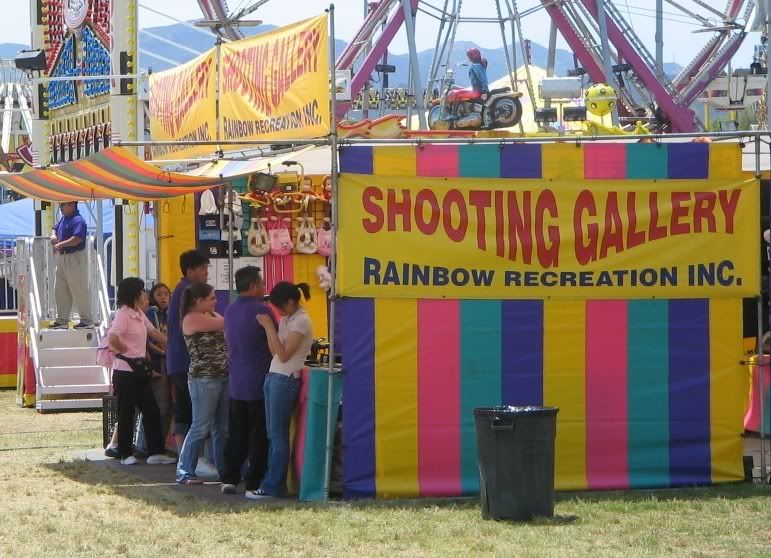 Two weeks after the Virginia Tech incident - and we have no problem with an Asian family running a gun-related concession.
*****



I like the way this picture came out. This is about as sexy as Thousand Oaks gets.
*****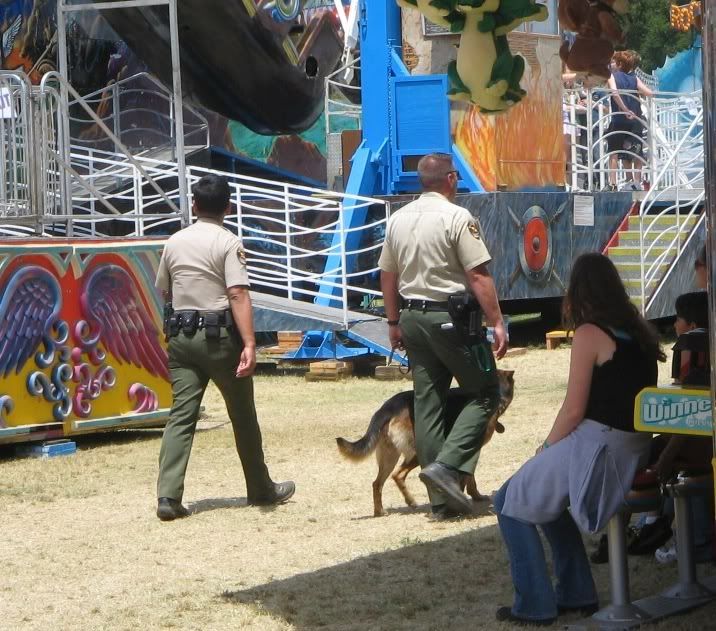 Of course, police are a very visible presence, and they, too, interact with animals.
*****



More animals! Stuffed this time. I wasn't paying attention at the time, but the people in this photo are kind of interesting.
*****


"Please mommy, please! Can't I play International Conglomerate Biopharmaceutical Price Gouger?"
*****



Well, everybody loves a quality cookware demonstration.
*****


Once again, the American midway.




I ended the day by watching some of the dog show. This ain't no "Best in Show," people. These dogs are pros.




I think this dog is thinking "Look at that fucking hippie!"